Posted in: Concerts & Events, First Friday, News | No Comments | Posted on February 6, 2022 by Mary Anne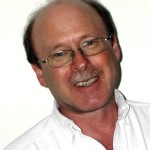 Scott Manery and the Barn Burners: Live at the Cheeky Monkey for Sarnia's First Friday, February 6, 2022
by Brian Hay
This article can't have a serious title because the guy the band is named after doesn't take himself seriously. The musical end of things is a serious business for him though. Nobody holds down their part in a band or plays with the level of finesse and sense of effortlessness Scott Manery projected without having spent a lifetime honing skills past the point where most would start wondering why or whether it even mattered. But the fun was there because, in Scott's words, those sounds were "just about the coolest thing he'd ever heard". When they started coming off his fingertips his smiles would have made the one on cats that got the canaries look like the expressions of depressed felines. He really does have that much fun making music.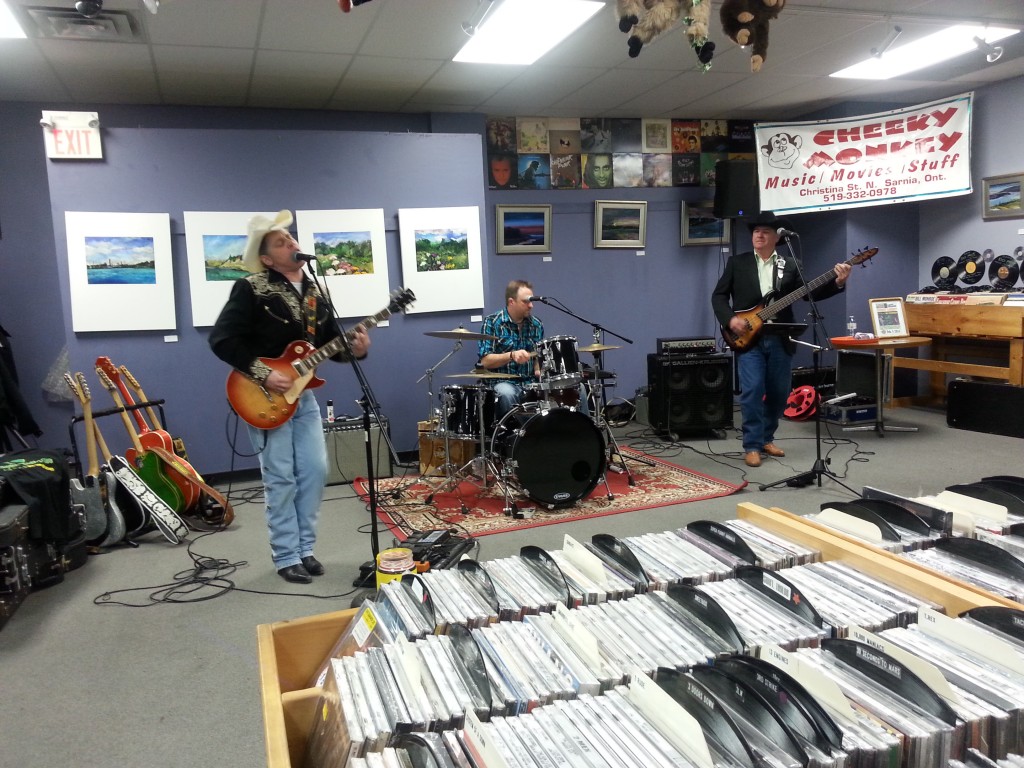 But the part about being in front of an audience … forget trying to look at that seriously even though the group is working hard to make sure things are great. Anyone learning about this band from song introductions like "when we started this last summer ten years ago" is going to walk away more confused than when they didn't even know the group's name. They'll do it laughing though, knowing they were served up a lot of fun by guys who were loving what they did. The high energy set the Barn Burners played for February's First Friday had a loose feel that had its momentum between songs sustained by Scott's humour and quick wit. His off-the-cuff banter insured those moments were often as entertaining as the music itself. He's a ham, but one that plays deliciously and offers in generously sliced portions. It engaged the crowd beautifully.
The music, though it sounded very loose, was anything but. The Barn Burners, now comprised of Manery, bass guitarist Dave Scarlett and drummer Brian Cox, listened to each other acutely and reacted to each other's signals as if born to the task. Cox laid out the beat and formed the bridges between bars while Scarlett created the melodic platform that Manery expanded on with his work. When they brought improvised segments (of which there were plenty) back to their roots the band returned to fundamentals marked sharply by Cox, grounded what they were doing, marked the next path dramatically, and moved ahead. It was slickly done, looked effortless, and was always executed with a sense of playfulness that kept their spontaneity vibrant.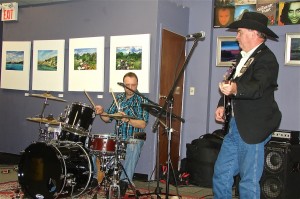 The material they performed was entirely original. While it's roots were obvious (especially through one brilliant number done in tribute to the Rolling Stones) there was a freshness and reverence for what it drew from that made it stand firmly on its own. The content varied between rockabilly, bluesy ballads and harder rockers that gave their set array of contrasts. Their sense of dynamics gave the show exceptional balance, a facet that's made even more remarkable by the fact that they tailor their performance to their crowd rather than work with a firm setlist. Vocally, they were excellent. Manery has expressive delivery and excellent control of his pitch. Harmony singing, performed mostly by Scarlett, came into sync with Manery's vocal nicely. Exchanges between the three were crisp, yet always seemed to come out of the blue. This was music "Daddy played", but made new, and served beautifully by a couple of guys who truly love playing it.
Best of all, it was a great time, which is what it's all about. Ta-WANG!
FOR MORE PHOTOS OF THE NIGHT taken by Brian Hay & Maureen Murphy CLICK HERE