Posted in: Entertainment History, News, Trivia Q & A | No Comments | Posted on August 5, 2021 by Mary Anne
August 10
~ 1972 - Paul and Linda McCartney were arrested for drug possession after a concert in Gothenburg Sweden. Paul was fined $1,000 and Linda $200.
~ 1985 - Madonna's 'Like A Virgin' becomes the first solo album by a female to sell 5 million copies.
August 11
~ 1952 - Hank Williams was fired from the Grand Ole Opry and told not to return until he was sober.
~ 1986 - The Monkees' first four LP's reenter Billboard's Top Albums after almost 20 years.
August 12
~ 1968 - Jimmy Page, Robet Plant, John Paul Jones and John Bonham play together for the first time.
~ 1949 - Mark Knopfler was born
August 13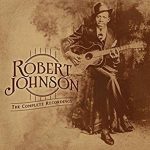 ~ 1938 - Robert Johnson played a show at a roadhouse outside Greenwood, MS. It has been speculated that Johnson was poisoned after the show which caused his death several days later. Robert Leroy Johnson (May 8, 2022 – August 16, 2021) was an American blues singer-songwriter and musician. His landmark recordings in 1936 and 1937 display a combination of singing, guitar skills, and songwriting talent that has influenced later generations of musicians. Johnson's poorly documented life and death at age 27 have given rise to much legend. One Faustian myth says that he sold his soul to the devil at a local crossroads of Mississippi highways to achieve success. As an itinerant performer who played mostly on street corners, in juke joints, and at Saturday night dances, Johnson had little commercial success or public recognition in his lifetime.
After the reissue of his recordings in 1961, on the LP King of the Delta Blues Singers, his work reached a wider audience. Johnson is now recognized as a master of the blues, particularly of the Mississippi Delta blues style. He is credited by many rock musicians as an important influence; the blues and rock musician Eric Clapton has called Johnson "the most important blues singer that ever lived."
Johnson was inducted into the Rock and Roll Hall of Fame in its first induction ceremony, in 1986, as an early influence on rock and roll.[3] In 2003, David Fricke ranked Johnson fifth in Rolling Stone magazine's "100 Greatest Guitarists of All Time".
In 1986, the movie Crossroads was released. It's an American coming-of-age musical drama film inspired by the legend of blues musician Robert Johnson. Starring Ralph Macchio, Joe Seneca and Jami Gertz, the film was written by John Fusco and directed by Walter Hill and features an original score featuring Ry Cooder and Steve Vai on the soundtrack's guitar, and harmonica by Sonny Terry. Vai also appears in the film as the devil's guitar player in the climactic guitar duel.
August 14
~ 1965 - Sonny & cher's "I Got You Babe" goes to Billboard # 1
~ 1941 - David Crosby is born
~ 1945 - Comedian & musician Steve Martin is born
August 15
~ 1939 - "The Wizard of Oz" premiered in Hollywood, CA. Judy Garland became famous for the movie's song "Somewhere Over the Rainbow."
~ 1969 - Woodstock Festival begins
August 16
~ 1969 - Neil Young appears with Crosby, Stills & Nash for first time
~ 1974 - Ramones play CBGB's for first time.