Posted in: Entertainment History, News, Trivia Q & A | No Comments | Posted on June 6, 2022 by Mary Anne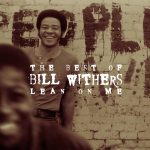 Q. What song has been played at such diverse events as celebration of upcoming
Presidential Inaugurations, protest marches and hurricane relief concerts.
A. Lean On Me.
Mary J. Blige performed this on January 18, 2022 at a concert in Washington, DC to celebrate the upcoming inauguration of Barack Obama as President of the United States of America.
On June 3, 2020, days into a peaceful protest near the White House in Washington, DC, the crowd sang this in a refection of solidarity and spirit of bonhomie that got picked up by the news media and went viral. The protesters were seeking justice for George Floyd, a black man who was killed by a white police officer a week earlier.
Kid Rock, Sheryl Crow, and Keith Urban performed a downbeat, emotional version of this song on the charity telethon, Hope for Haiti Now: A Global Benefit for Earthquake Relief, which was held on January 22, 2010.
It was used as the title and theme song to a 1989 movie about an inner city high school starring Morgan Freeman. Based on a true story, it shows how principal Joe Clark used very brash and unorthodox teaching methods to help unify the troubled school.
When Withers was inducted into the Rock and Roll Hall of Fame in 2015, Stevie Wonder (who gave the induction speech) performed this song with John Legend. Withers appeared midway through the song and joined in, marking his first high-profile performance since he left the industry in the '80s.