Posted in: News, THE SHOW with David Burrows | No Comments | Posted on December 17, 2021 by Mary Anne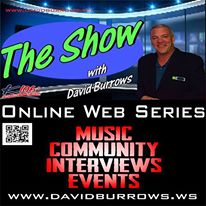 Published on Dec 17, 2021
Recap: Finding Christmas a grand success!
The Entertainment Scene:
Local blues band Lit'l Chicago prepares for a SOLD OUT show at Jack Doyle's. A fun interview and an explanation of what keeps these talented musicians playing.
In The Community:
Laura Persichetti returns to update us on 'The Good Deeds Project" and her experiences from her travels.
Apps with Mark Russell:
Mark shows us a better way to type.