Posted in: What's New | No Comments | Posted on July 19, 2022 by Grumpy
A singer and songwriter who crafts moody, downcast alternative pop with shades of contemporary R&B, Jillian Banks started writing as a teenager in her native Tarzana, California after a friend gave her a keyboard.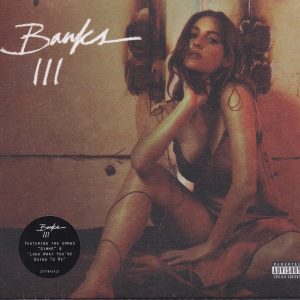 For years, she wrote and played as a personal release, but she uploaded "Before I Ever Met You" ‐‐ a sleek, low‐key track that sounded like the work of someone who had grown up listening to Fiona Apple and Massive Attack ‐‐ in early 2013.
Within a matter of months, the Los Angeles native was releasing singles for Good Years (in the U.K.) and the reactivated Harvest (in the U.S.), including "Warm Water" (produced by Totally Enormous Extinct Dinosaurs) and "Fall Over." That September, she released a four‐track EP, London, as she was opening for the Weeknd during a North American tour.
Her full‐length debut, Goddess, which featured collaborations with producers Justin Parker and Shlohmo and additional work with Totally Enormous Extinct Dinosaurs, arrived in September 2014 and debuted at number 12 on the Billboard 200 chart.
Harvest issued a large collection of remixes as a digital download in 2015. The following year saw the release of her much anticipated sophomore full‐length, The Altar, which featured the singles "Fuck with Myself," "Gemini Feed," and "Mind Games." The album peaked at number 17 on the Billboard 200. A fourth single, "Underdog," followed in 2017.