Posted in: What's New | No Comments | Posted on May 1, 2022 by Grumpy
Born and raised on the Manitoba prairie, Del Barber has found a new home on stage, winning audiences with raw talent and ample doses of charm. With wide-eyed ambition and an earnest passion for his craft, Barber has rapidly transformed into an artist in demand. In the spirit of legends like Townes Van Zandt, Neil Young and John Prine, Barber dreams new life into old forms with a cutting sense of humour tinged with cynicism, and songs that span the gulf between the sacred and the profane. Dipping deep into the well of the folk tradition, Barber"s tales are tied together by his polished finger-style guitar work, warm hometown melodies and his intoxicating personality. Barber"s presence on stage is electric, wandering seamlessly from song into story, painting diverse scenes of home, hardship, embarrassment, love and loss.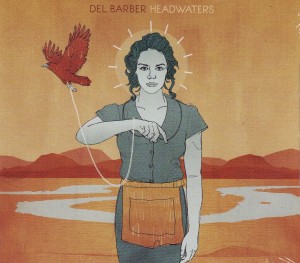 Barber"s debut album, Where the City Ends (2009) was his first foray outside his home audience of southern Manitoba, and it proudly received a Western Canadian Music Award nomination for Roots Solo Album of the Year.
His follow-up album, Love Songs for the Last Twenty (2010), received widespread critical-acclaim. Barber also received a Juno nomination for Solo Roots Album of the Year, and took home two Western Canadian Music Awards for Solo Roots Recording of the Year and Independent Album of the Year. He hit the stage of the famed Winnipeg Folk Festival and was one of the top sellers at the festival in 2011.