Posted in: News, THE SHOW with David Burrows | No Comments | Posted on November 11, 2021 by Mary Anne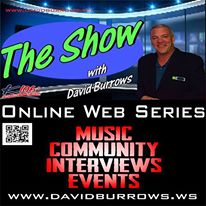 Published on Nov 11, 2021
Opening Segment:
SWIFF a big success. Finger Eleven SOLD OUT!
MOVEMBER with Costumes Canada & The Painted Cat.
The Entertainment Scene:
The Petrolia Community Theatre group is preparing for their Christmas performance. Director Carol Graham ivites us to come and see 'Dear Santa Thanks….But That's Not My Grandma!
In The Community:
FUSION is back for another year at Degroot's. Fund Development Planner for LCDS Adelle McGregor shares the exciting news of this years event.
Apps with Mark Russell:
This week Mark talks about 'NEST'
Closing Segment:
RUSTIC is re-branding itself.
Remembering those who have fallen for our freedom.